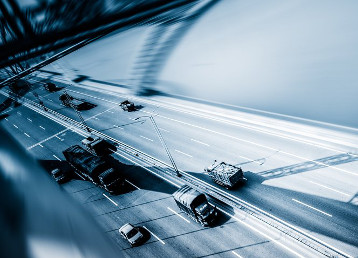 About Autotrak Vehicle Tracking
Autotrak formerly known as Automotive Control Systems (ACS) started trading in 1994 with its sole purpose to supply and service the transport industry with fleet management solutions.
Autotrak primarily concentrated on the sale and service of tachographs and associated equipment on a national basis. In 1996 Autotrak embarked on developing alternative products that encompassed more features with a flexible approach to the fleet management industry. In 1997 Autotrak launched the Autodata range of OBC or vehicle data collection products with a national based distribution network of wholly owned sales and service branches. Within a further three years, technology had allowed Autotrak further development opportunities which facilitated the launch of the Autotrak range of real time vehicle tracking and recovery products.
Autotrak quickly established itself as a reputable company that supplies innovative and flexible fleet management solutions and vehicle tracking and recovery products. The current management team has been together since 1999 and has a vast knowledge of the automotive and in particular the transport and passenger carrying industry. Autotrak currently supplies the Autotrak product range to all areas of the automotive industry including long and short distance trucking, construction and material handling equipment, forestry, mining, agriculture, passenger transport, passenger car and light delivery vehicles.
Autotrak distributes to various levels of business including: original equipment manufacturer (OEM), franchise dealer, insurance and the end user. Autotrak is experienced in obtaining approvals at OEM and insurance level and is cognisant of the conditions and constraints imposed at these levels. The Autotrak manufacturing facility is approved to ISO 9001-2000 standards and the products are CE approved. Autotrak's customers include all forms of business including both private and public companies as well as individual vehicle owners. Autotrak services customers with fleet sizes in excess of 3000 vehicles. Autotrak also exports products to global areas such as Europe and countries across the African continent.