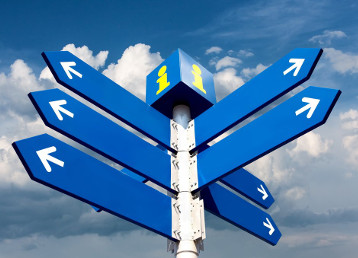 Website Disclaimer
The information contained on this website is intended to be, but is not guaranteed to be, complete, correct and up to date nor free from any error or omissions. Autotrak makes no representations on warranties, implied or otherwise, and accepts no responsibility as to the suitability or accuracy of the information or advice found on the website nor that the service will be uninterrupted or error free. All information and other content on the website is subject to change without notice.
The website has not been compiled or supplied to suit any particular user's needs. The user is under an obligation prior to making use of any of the website services and information that it satisfies and meets his or her needs and individual requests.
In the event of a sale agreement being concluded via this Web Site, such a sale agreement is subject to the terms of the conditions of Autotrak.
Any links to other website are provided by Autotrak as a service to the user. Any linked website are not under the control of Autotrak. Consequently, Autotrak is not responsible for the contents of such linked website. Autotrak makes no representation or warranties as to the truth or accuracy of information found on such linked websites nor does Autotrak necessarily agree with, edit or sponsor the contents of such linked websites.
Copyright in respect of all works found on the website and which have been created and developed by Autotrak shall vest in Autotrak. Permission to use such work is granted, provided that such use is for information, personal, and non-commercial purposes only, and items may not be copied, reproduced, posted, displayed or broadcasted on any network or any other type of media.
Any trademarks registered with Autotrak, or to any subsidiary or associated company of Autotrak, belong to Autotrak. Such trademarks may not be copied, transmitted or used by any other party unless expressly permitted by Autotrak. In addition any other intellectual property found on the website, including but not limited to the content, data, databases, text, icons, hyperlinks, private information, designs, agreements and software, are the property of or are licensed to Autotrak.
Any information found on the website which is confidential or private in nature cannot be used unless express permission has been granted by Autotrak. Confidential information shall include but is not limited to information which is not generally available to and known by others. Any rights which a third party may have in any Patent, Copyright, Trademark or other Intellectual Property found on this website belong to such third party.
Nothing found on this website shall be construed as conferring by implication, estoppel or otherwise, any licence or right to use or exploit such Intellectual Property.
Any reference to or use of a product, service or process of a third party does not imply recommendation, approval or affiliation to that product, service or process by Autotrak.
In the event of any user of the website providing any information, Autotrak shall be entitled to reproduce, use, disclose and distribute such information. However, such right to utilise such information is only limited to situations where there is a legitimate right to disclose and receive such information. By the user providing such information the user automatically consents to such use and waives any right to privacy in respect of such information.
Autotrak, its employees, agents, contractors or representatives shall not be liable for any loss or damage or liability of whatsoever nature from the use of or inability to utilise this website, its services or contents provided from the website or arising from any negligence, breach of contract, use of information or any other cause whatsoever. Use of the website and any actions arising therefrom shall be governed in all respects by the law of the Republic of South Africa. By using this website the user consents to the jurisdiction of the Courts of South Africa in respect of all disputes.
Any monetary claims against Autotrak will only be in South African Rands. The Web Site shall, where applicable, not be construed as an offer to do business but merely as an invitation to do such business.
In the event of the user sending or receiving communication from Autotrak, the user consents to sending or receiving the communication in electronic form, and that such electronic communication, notices, disclosures, contracts satisfies all legal requirements, including but not limited to the requirement that such communication should be in writing, and in particular such communication complies with Section 12 of the Electronic Communications and Transaction Act 25 of 2002 ("the Act"). Moreover the terms and conditions set out in this document shall, where applicable, be deemed to form part of any communication in terms of Section 11 of the Act.
No framing of this website or any of its pages is permitted. This site was designed to be viewed at 1280 X 720 pixels or above (screen area) and is best viewed by full featured browsers such as the latest version of Internet Explorer (8 and above), Firefox and Google Chrome. The contents of this Disclaimer may at any time be altered without notice of such change.
AUTOTRAK INTERNATIONAL (PTY) LTD REG NO. 2012/006313/23